Money Never Sleeps: 866-466-6655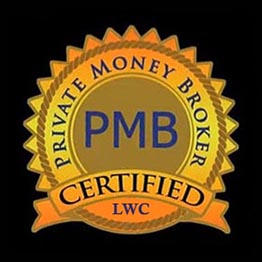 A Certified Private Money Brokerage
Private Money For Residential & Commercial Real Estate Investors
Buy & Hold, Fix & Flip, SFR's, Multi-Family, Commercial, Lots/Land

The main benefit in dealing with Lion's Wing Capital is "EFFICIENCY". Sure, you can do it yourself, calling several lenders to see if they have a program for your particular project
- OR - You can fill out one form, or make just one phone call
to us and let one of Lion's Wing Capital's professional
Loan Officers handle the "heavy lifting" for you while
you do what is best and find another deal.

We deal with over 500 Private Money Lenders; each with their own set of terms and conditions, so when you fill out an application with us, we will know who to take it to
saving you time and having to dial for dollars.

SO CALL TODAY
866-466-6655
OR



Whether you are an experienced Flipper, a Landlord, a Builder/Developer or Real Estate Investor just starting out, Lion's Wing Capital can help you with your project. Our lenders fund in 10 - 15 business days once they receive your complete package so APPLY TODAY!
We have NATIONWIDE loan programs for Fix & Flip, Fix & Rent, Multi-Family Properties (2 - 4 units), Apartment Buildings, Commercial Office Buildings, Strip Malls & Shopping Centers, Build to Sell, Land Development, Bridge Loans, Cash Out Refi's, Line of Credit or whatever your needs - talk to us!


Contact Us
Lion's Wing Capital
P.O. Box 115
Fairview Village, PA 19409
866-466-6655
info@lionswingcapital.com
Quick Links
© Lion's Wing Capital 2017. All rights reserved.